eBook-tip:
Business Qigong
Effective fitness exercises for managers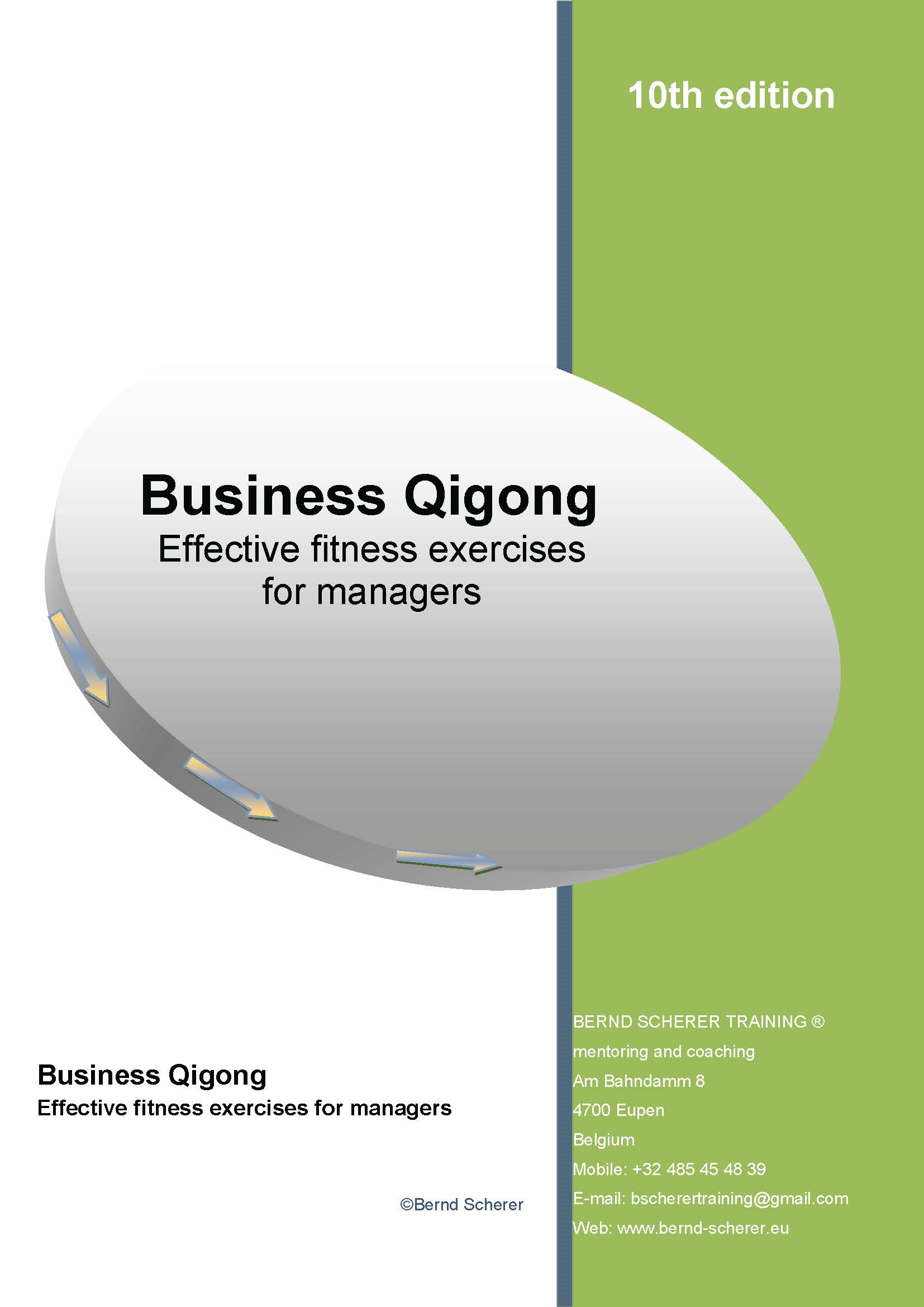 "Faster, further, higher!" – Modern management and life often resemble an Iron Women competition. In different disciplines, high performance is expected at the same time, speed is often regarded as the only answer to the complex requirements of modern business. Work is done always and everywhere, even on vacation. Permanent availability, immediate reaction, the constant presence of digital media.
We can experience, experience and observe this practically every day.
In this performance world of today, with a continuously increasing working life in which we move, every manager* must constantly mobilize new forces and energies in order to keep up, to participate in order to realize his/her business and life plans.
Business Qi Gong combines holistic methods of body experience and relaxation with targeted, easy to implement exercises for your holistic business & life fitness.
Your benefit
Increased mental and physical agility
More serenity & clarity
Regeneration of body & mind
Neutrality even with disproportionate performance pressure
Promotion of Intiution, Inspiration & Vision
Strengthening of the inner and outer musculature
Bernd Scherer and Christine Wolf
---
You can order it also as a PDF file:
Business Qigong – Effective fitness exercises for managers
Price: 9,90 Euro
– inclusive VAT –
Delivery as a PDF via e-mail
If you want to purchase the eBook, please send us your postal and e-mail address at kontakt@bernd-scherer.de.
---
Restricting the right of withdrawal
According to § 312 paragraph 4 BGB electronically delivered goods like e-books
excluded from the right of withdrawal.
---
Contact:
Bernd Scherer
Mobile: +32 – 48 54 54 839
Or write to me about the contact Form